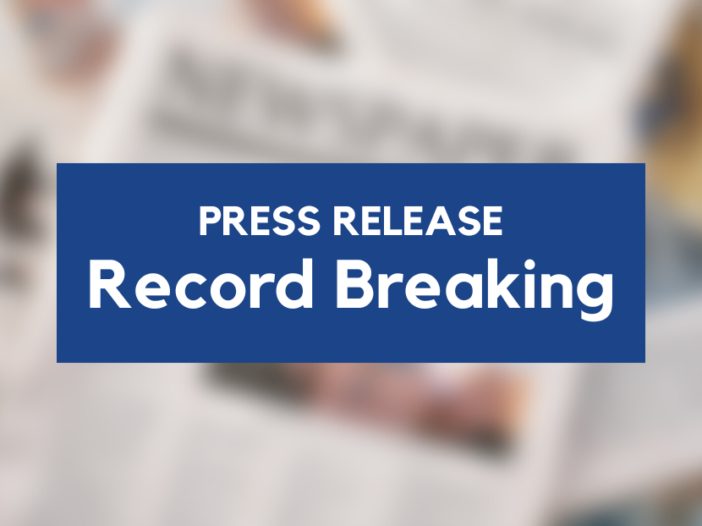 Media Release
Contact: Kyle Buda, Matt for Mayor
Kyle@Wiltshire.com, 517-862-1107
NASHVILLE, TN – Since announcing his run for Mayor of Nashville in July, Matt Wiltshire has raised a total of $1.24 million with nearly $900,000 of that coming from more than 1,300 individual donations. The $900,000 figure sets a record for the most ever raised by a candidate for Mayor of Nashville through the January 15th disclosure deadline. The campaign also reports having nearly $1.1 million cash on hand.
The record-breaking haul was buoyed by strong grass-roots support. The campaign received contributions from more than 1,100 unique donors as well as from all 35 Metro Council districts in the city. The first contribution the campaign received in July was for $3 and the final contribution it received before the midnight cut-off on January 15th was for $18. Wiltshire's impressive fundraising numbers along with a recent power poll firmly establish his growing momentum in the race.
"Since launching this campaign in July, I've been meeting with Nashvillians throughout the city listening to their concerns and ideas", said Matt Wiltshire. "Nashville continues to grow, yet the infrastructure and basic services here haven't kept up with our changing city. I'm ready to bring people together so that we can deliver the services our city desperately needs as well as discuss the plans and innovative ideas for our future and what we can build together to make this city even greater."
"We are humbled by the number of people who have donated their time and money to our efforts. I look forward to sharing my vision with all Nashvillians in the coming months. Nashville is my home town. I love this city, and I know that our best days are still ahead of us."
Background on Matt Wiltshire:
Matt Wiltshire was born and raised in Nashville and attended public schools growing up here. He gave up a successful private sector career to work on economic and community development for Mayor Karl Dean after the great recession when the unemployment rate was over 8%. During his tenure, Nashville added more than 42,000 jobs, the city developed incentives for small businesses investing in diverse neighborhoods, and the unemployment rate dropped to 2%, which was the lowest of any metropolitan area in the country. After a tenure that resulted in local small businesses expanding and national companies relocating to Nashville, Wiltshire saw housing attainability as an increasing issue and volunteered to move to MDHA, the city's housing authority, to develop more affordable housing through public-private partnerships. Amazon announced that it would invest more than $7 million as a part of the latest mixed-income redevelopment project at Cayce Homes, one of the last projects Wiltshire handled at MDHA.